DOUGHNUT TECH

WORKSHOPS
ONLINE - MAR 22 - ONGOING

What does a sustainable Technology sector look like?
When sustainability is discussed within the digital tech industry, the conversation often revolves around electricity use. Typically "how can we reduce electrical consumption in data centers or on end-user devices, and how can we decarbonise it?".
But this overlooks bigger questions like: what exactly are the paradigms, systems and root causes that have got us into a rapidly warming climate? And how has this industry been culpable? And how does it continue to be culpable? What do we need to change?
First presented by Hannah Smith and Alistair Alexander in March and April 2022 in a series of three workshop with 40 people from the commercial and civic tech sectors, this series of workshops uses the acclaimed Doughnut Economic model (
https://doughnuteconomics.org
) to:
explore a broad definition of sustainability;

look deeper into the root causes of what is going wrong;

imagine a better future for the industry.

Following the overwhelmingly positive response these Donut workshops will be offered to civic tech organisations and tech companies to:
Train their staff on a comprehensive and holistic understanding of sustainability and addressing climate impact for their sector

Develop a more meaningful sustainaibility strategy that encompasses work culture, lifestyle change and a true appreciation of the challenges the tech sector will face in the years ahead
Find out more:
https://doingthedoughnut.tech/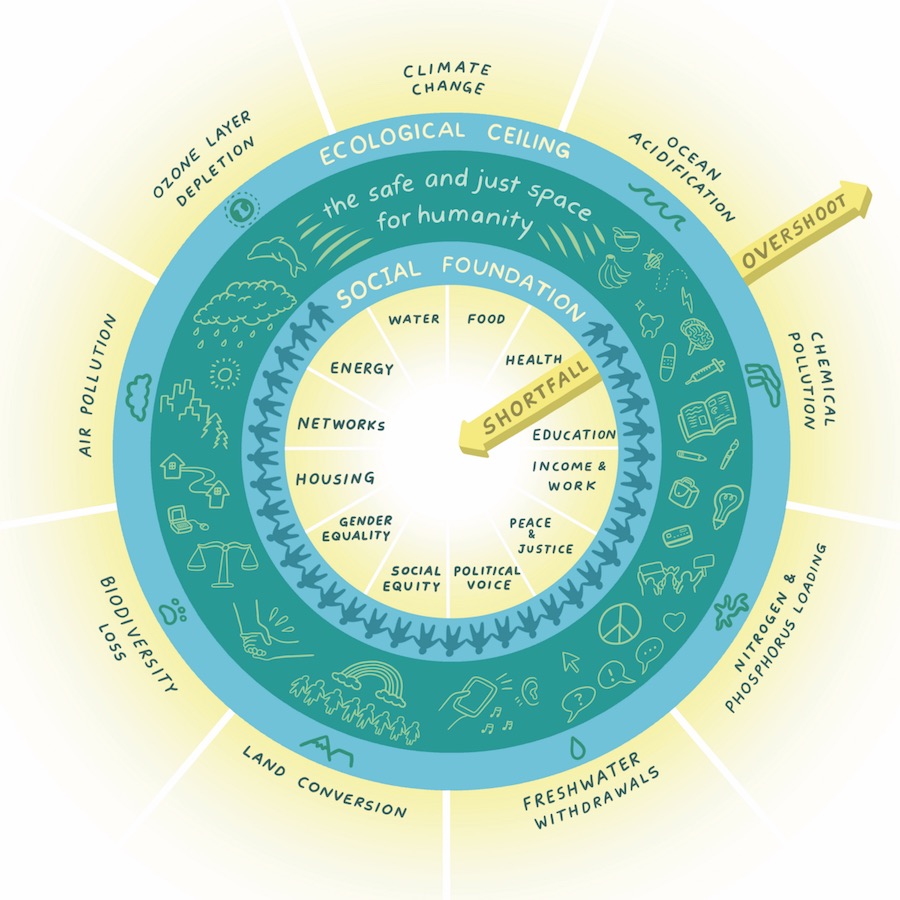 Illustration by Natalie Horberg